We're Hiring!
Come work with the industry leader in marine cleaning products!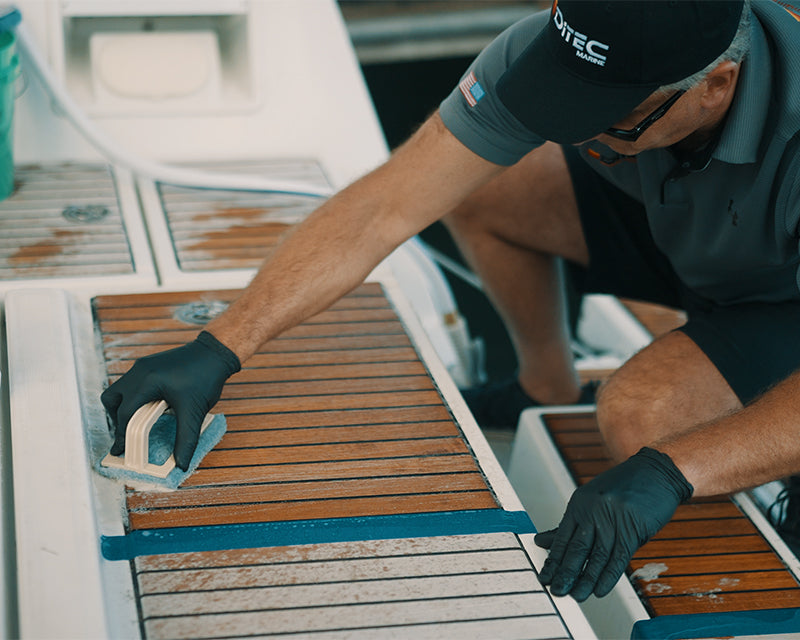 SALES/ACCOUNT REPRESENTATIVE
DiTEC Marine Products, an up-and-coming, growing company specializing in the production of environmentally friendly, marine cleaning products, is looking to expand its sales team. This position will be based in Florda and will concentrate heavily on growing sales along the eastern coast of the state, including the Keys. Weekday travel (company vehicle provided) and some overnight stays will be required. Candidates looking for a fun and exciting challenge, with the opportunity to earn additional income based on performance are encouraged to apply.
RESPONSIBILITIES:

• Identifying and targeting marinas, retail boating supply stores, shipyards, and maintenance facilities to establish points ofsales for DiTEC's full line of products.

• Connecting with boat and yacht manufacturers to introduce and sell to for their use for deliveries of sold boats; incorporating a factory-approved DiTEC maintenance program with every boat/yacht sold.

• Building relationships with professional applicators; showing the advantages of using DiTEC products and purchasing for their own use.

• Implementing a product referral program with applicators to share with their customers/boat owners.

• Conduct product introduction and training meetings as needed.

• Provide customer support.
QUALIFICATIONS:

• Proven track record in sales and/or service experience.

• Marine industry experience is a must: Crew member, marina/maintenance experience, professional cleaning crew experience, professional marine product sales experience.

• Self motivated, organized, and able to work independently.

• Must be outgoing and able to cold call, initiate new conversations with new potential customers, and must be able to close a deal!
We offer an excellent compensation and benefits package!
HOW TO APPLY
Email your resume to info@ditecmarineproducts.com